Detailed信息
安全带、宠物带等带子产品缝制而设计,缝制线路均匀美观、拉力稳定。
Safety belts, pet belts and otherbelt products are designed for sewing. The sewing lines are even and beautiful,and the pulling force is stable.
最粗可以缝制1000D线,本机器带自动剪线功能。
The thickest can sew 1000D thread, thismachine has a self-breaking thread cutting function.
安全带、安全衣案例视频
宠物绳、宠物带、宠物衣案例视频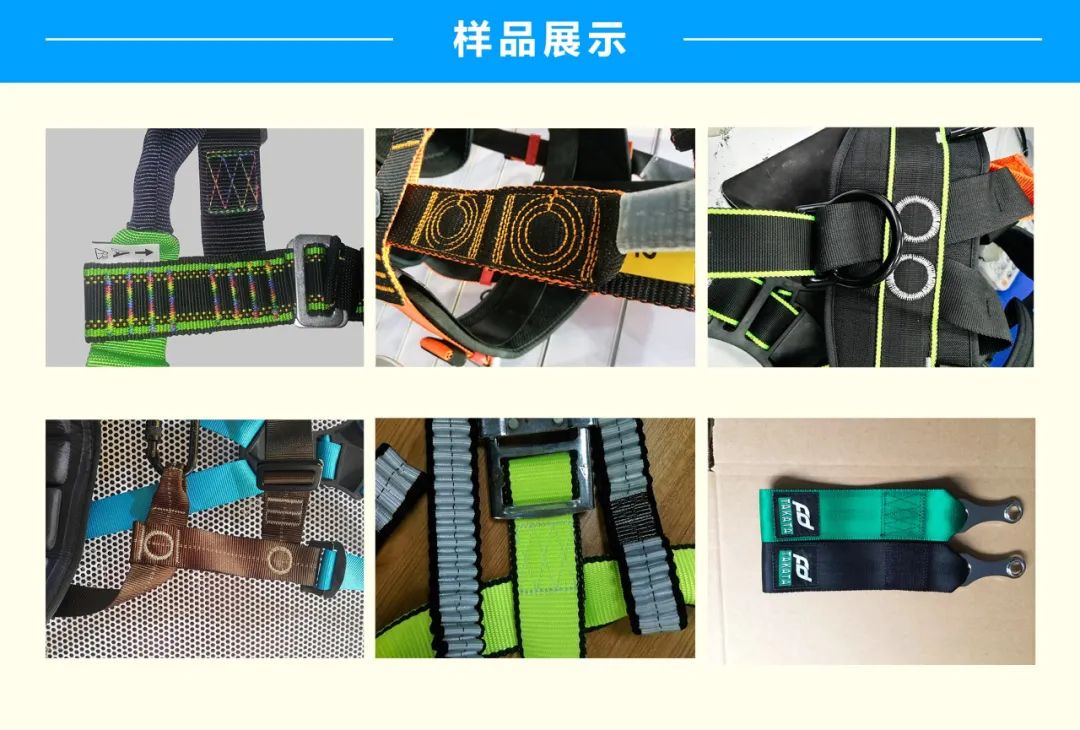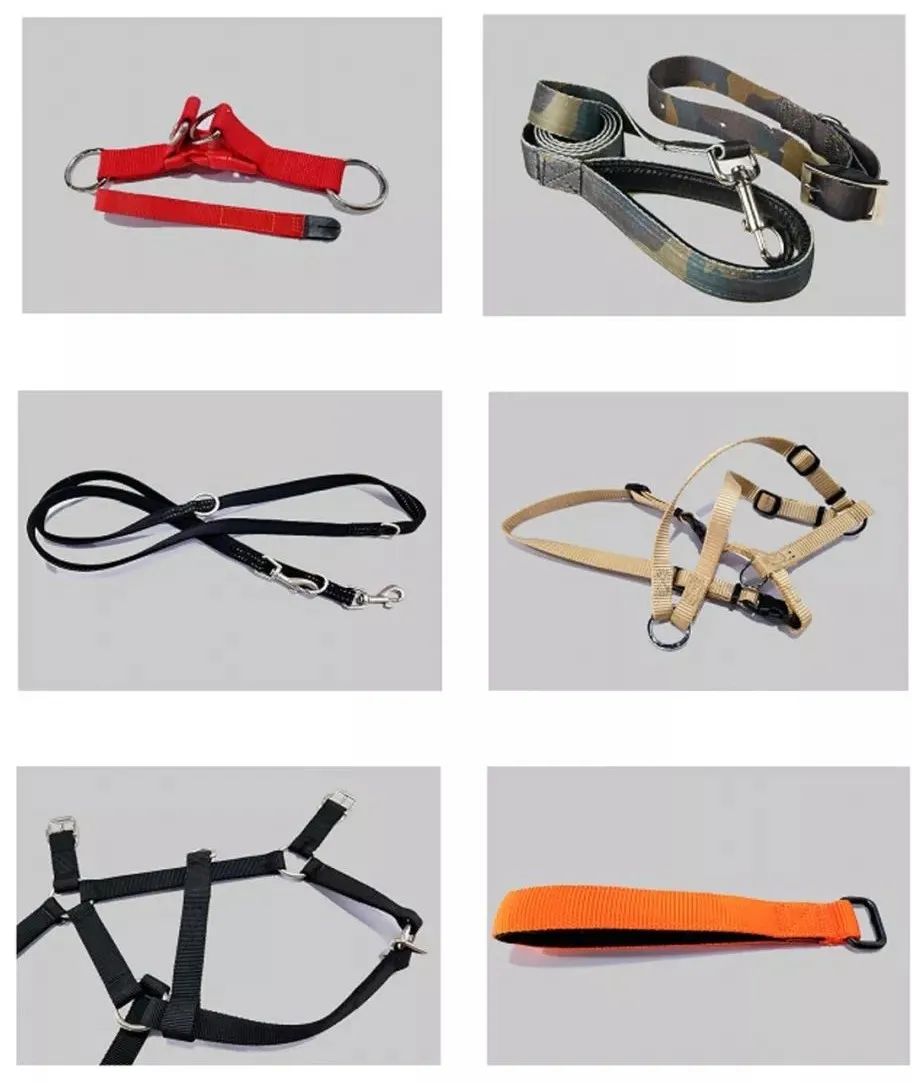 本机型严格按照出口品质标准。
This model is assembled in strictaccordance with the export quality standards。
八年以上高级技术工程师装配而成。
Assembled by senior technical engineersover eight years.
本机型经过多次优化改良,操作简单,不需要熟练缝纫工。
This model has been optimized andimproved many times, and the operation is simple, without skilled sewingworkers.
高于普通机型的生产效率。
Higher production efficiency thanordinary models.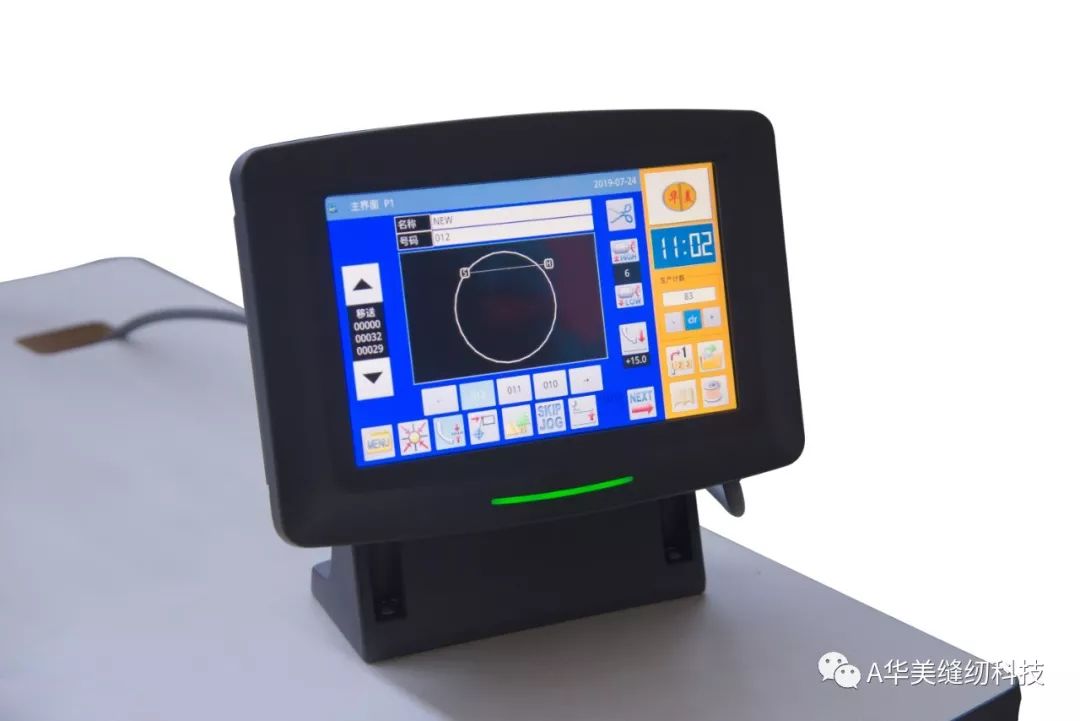 全新液晶触摸屏电控人性化操作面板,非专业人员20分钟左右学会操作,机身存储1000种图案(外置U盘不限)。
The new LCD touch screen electronicallycontrolled humanized operation panel, can stores 1000 patterns.
传统绕线器,绕线不均匀,工人反复在梭芯上绕圈打转。
The traditional winder has unevenwinding, and the worker repeatedly turns around the bobbin.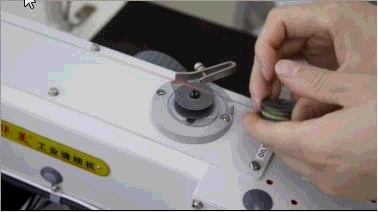 华美采用全自动绕线器。
Huamei adopts automatic winding machine.
2倍旋梭最大容线量可达80米左右(1000D)
The double hook can reach about 60meters.
节约工人绕线时间和成本。
Save workers' time and cost.
刀片夹住线头,放上梭芯即可自动绕线。
The blade clamps the thread head andputs the bobbin to automatically wind the thread.
绕线均匀,缝制产品良品率高。
The winding is even and the yield rateof the sewn product is high.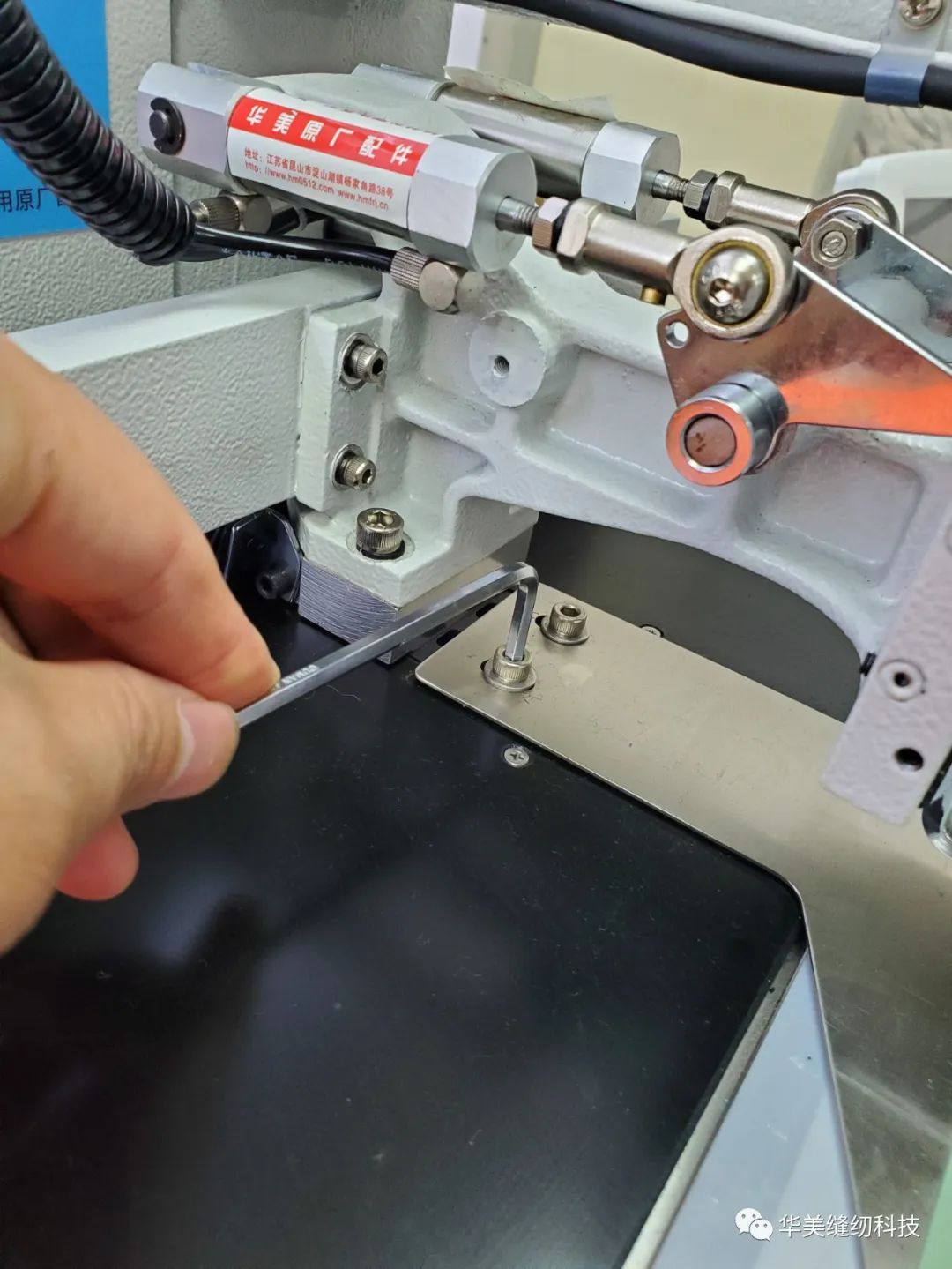 传统更换模板夹具,技术员要用六角扳。
In traditional replacement of templatefixtures, technicians use a hexagon wrench.
手拧螺丝,而且再次装上又无法准确对位置。
It is time-consuming and labor-intensiveto screw the screw by hand.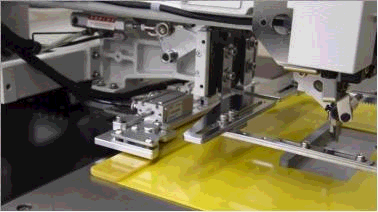 华美快速换模板功能 精准 快速,不需要二次定位。
Huamei's rapid template change functionis precise and fast, and does not require secondary positioning.
方便普通工人操作,提高生产效率。
It is convenient for ordinary workers tooperate and improve production efficiency.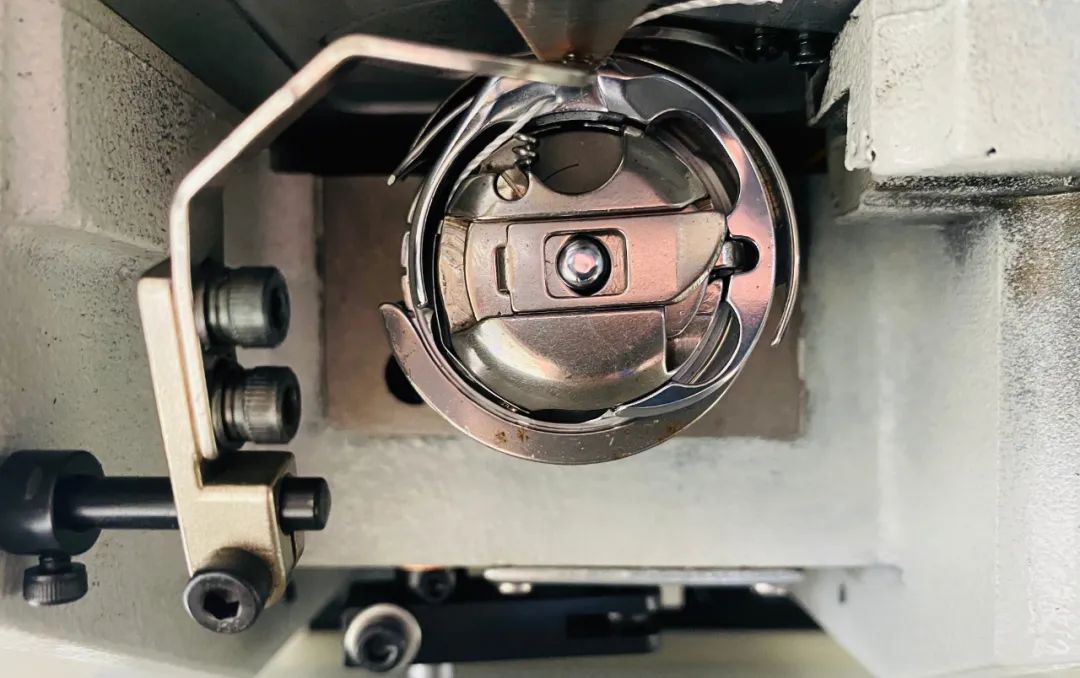 华美采用气动剪线结构。
Thread trimming structure of Huamei seatbelt.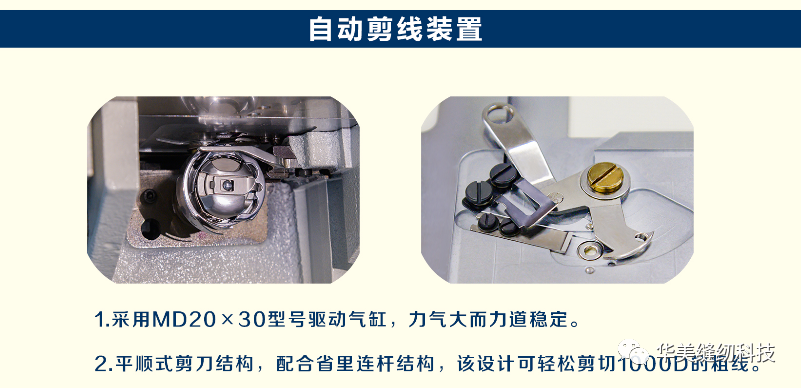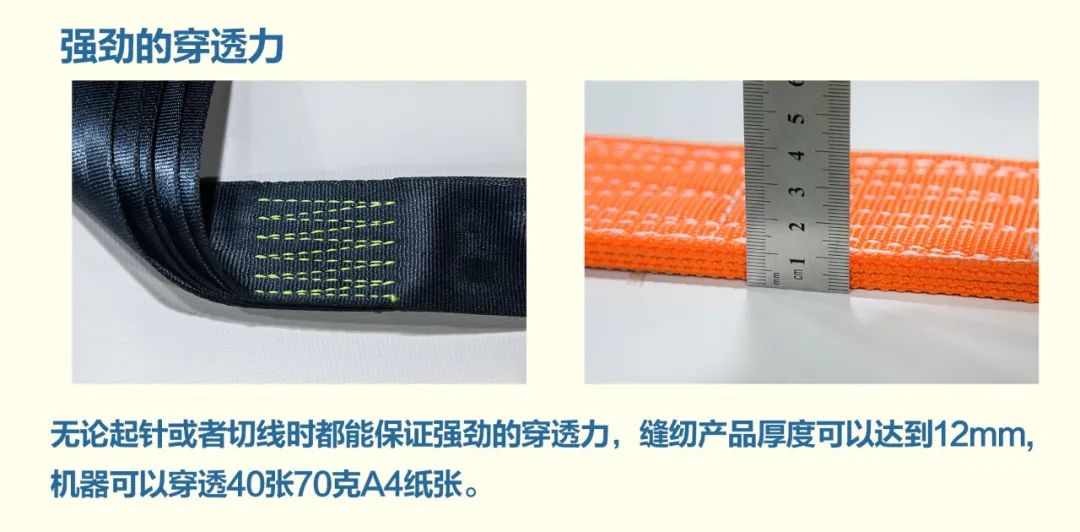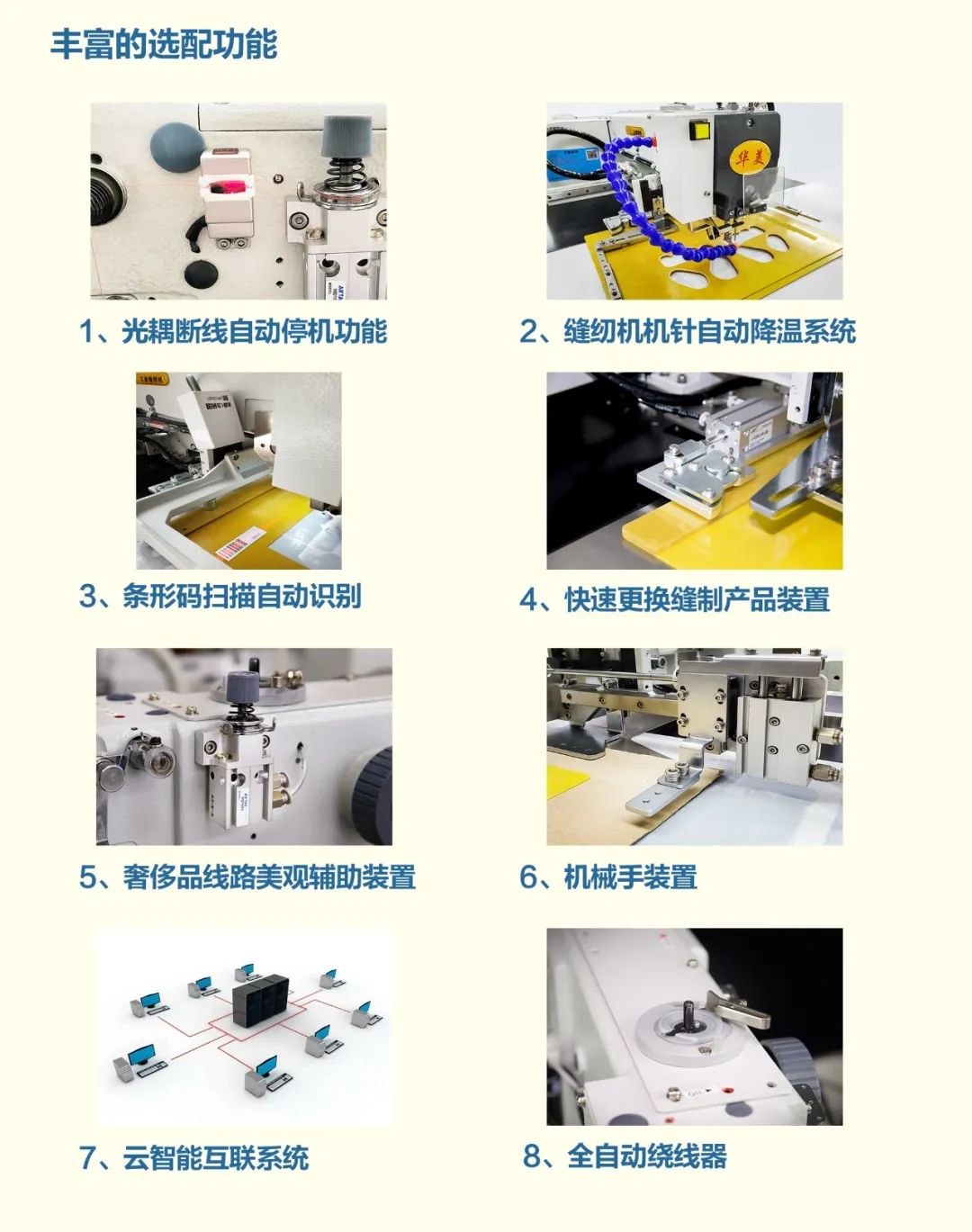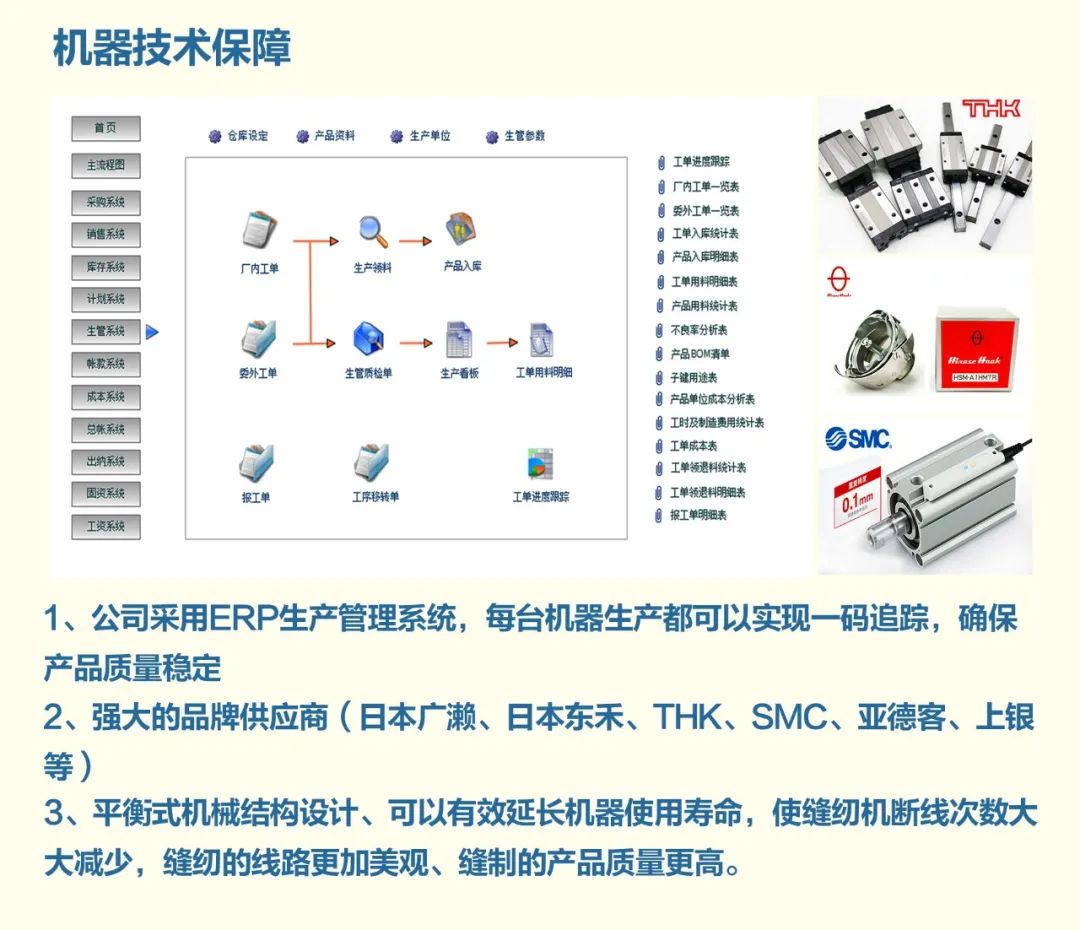 机器型号技术参数
型号MODEL

项目item

HM-1010GH

缝纫范围Sewing area

600mm *400mm

线迹形式Stitching type

Single needle, lockstitch

最高缝速Max speed

200-2800RPM

针距设定Stitching pitch

0.1-12.7MM

最大针数Max. stitches

8000 stitches/pattern

最大图案数Maximum number of patterns

Store 1000 fuselage design, external usb design for unlimited

使用旋梭Hook

Double size rotary hook

使用机针Machine needle

DPX17#14-25

外压脚提升高度Lifting height of internal presser foot

38MM

内压脚提升量Lifting capacity of middle presser foot

4-10MM

压脚形式Presser foot form of middle presser foot

MOTOR

Voltage

AC, 220 v, with grounding protection

尺寸(无包装)Dimensions (without packaging)

1600MM*1470MM*1250MM

尺寸(带包装)Dimensions (with packaging)

1650MM*1520MM*1360MM

重量Weight

480KG